The march to more smartphones continues, paving the way for mobile commerce.
The first part of mobile commerce growth is for more people to get smartphones, which is now happening in a big way.
The latest data from comScore just out shows that smartphone penetration has reached a significant majority, with 156 million people in the U.S. now owning a smartphone, most (65%) of the mobile market.
Google retains its dominant position in smartphones, both in hardware and mobile activity.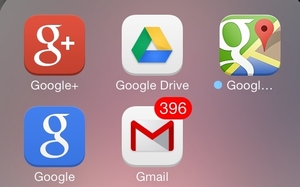 By market share, Google's Android commands a majority (52%) of smartphones owned, trailed by Apple at 42%. By contrast, BlackBerry and Microsoft each account for 3% of the market.
Google destinations also lead the pack in mobile browsing and app usage, with the top properties on smartphones, reaching most (88%) of smartphone users. The breakdown:
88% — Google sites
86% — Facebook
82% — Yahoo sites
73% — Amazon sites
57% — AOL
52% — Apple
50% — Microsoft sites
49% — Pandora
However, for mobile app usage, Google trails Facebook, although it takes second and third place behind the leader. The breakdown:
77% — Facebook
54% — Google Play
50% — Google search
49% — Pandora radio
48% — YouTube
44% — Apple app suite
44% — Google maps
43% — Gmail
Yes, there still are some feature phones hanging around and there likely will be for some time, yet another reason SMS is not going away, since all phones can be reached.
The key for all this smartphone growth is not necessarily the number of phones but the usage patterns.
Moving from a feature phone (or older smartphone, for that matter), doesn't necessarily mean the full power of the phone will be instantly utilized.
For example, numerous studies have shown that many shoppers simply use their phones as Web access devices, like their PC but on the go.
Much of the usage does not yet take into account the many capabilities of smartphones nor many of the features of various retail and shopping apps.
But getting more smartphones into the hands of more people is a start. The next phase of the mobile commerce revolution will be for higher utilization.
And that phase is only beginning.
Original article found here